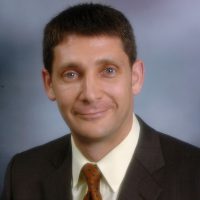 Doug consults with grocery retailers across the U.S. to align their strategies and tactics with feedback from primary and secondary customers, competitive shoppers, hourly associates, store and department managers, office staff, and distribution personnel.
The Retail Feedback Group has been a thought leader in the grocery industry since they first to introduced an automated feedback platform specifically designed for supermarket retailers. Since 2004, Constant Customer Feedback™ has set the standard for actionable customer insights that engage store-level management in addition to marketing and operations executives.
Prior to joining Retail Feedback Group, Doug was a manager in the TRADE Retail Practice of Deloitte Consulting. He holds MBA and B.S. degrees from Cornell University in marketing and strategic human resources.
INDEPENDENT GROCERS FORUM
MONDAY, SEPTEMBER 26, 2016 – 1:00 PM – 3:30 PM
The Independent Advantage: Being the Best Place to Shop and to Work
As food retailing is reshaped by forward-thinking players from within and outside the traditional industry, independent retailers can take advantage of the new world order in food shopping and consumption. Why (and how) are major retailers trying to encroach on our home turf? Are these strategies resonating with today's consumers and employees? Doug Madenberg, Principal at Retail Feedback Group, will highlight key findings from RFG's recent industry research that can help independents position themselves as choice destinations to shop and work in the years to come.