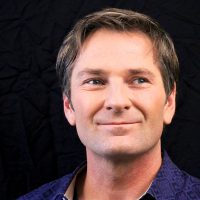 Douglas Stephens is one of the most influential retail futurists on the planet. His talks are required listening for any company that orbits the retail world. In fully customized and thoroughly researched keynotes, he shows you how to stay ahead of the changing mega-trends in demographics, economics, and technology that are resetting your industry—and, what it takes to be truly innovative.  What are the latest retail trends within your industry or category? How are demographic and technological shifts affecting your customer base? What can your company do to stay ahead of the curve? To help your company excel in the ultra-competitive realm of retail, manufacturing or consumer packaged goods, Douglas is constantly collecting data and case studies—in a variety of fields—to give you strategies that are broad in scope, yet focused in purpose.
LUNCHEON KEYNOTE
TUESDAY, SEPTEMBER 27, 2016 – 12:30 PM – 1:30 PM
The Future of Consumerism
In this fascinating talk, Douglas Stephens tackles the future of consumerism. He sheds light on the key shifts in economics, demographics, technology, and media that are completely transforming the consumer landscape, and the very essence of how we buy. 

Who the consumer is, in addition to how, where, and even why they shop, is changing rapidly and forever. The way our stores look—and how we interact with them—are constantly in flux. Mobile technology, social commerce, artificial intelligence, the internet of things, virtual reality, big data, and a deluge of developing technologies are all conspiring to forever change how we buy. How do we cope with all these transformations? Douglas shares what smart brands are doing today to re-imagine their businesses and capitalize on these historic changes.