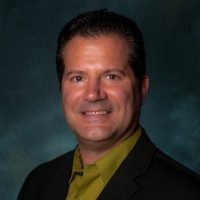 Jim Jakala is Director of U.S. Client Services at Advantage Group International, the leading global provider of Collaboration Benchmarking solutions for the Consumer Packaged Goods industry.  Jim has over 20-years of business intelligence and CPG/retail experience having worked at GfK, Market Track, InContext Solutions, Topco Associates and Daymon Worldwide.  Based in Chicago, Jim has a B.S. in Marketing from Illinois State University and M.B.A. from Loyola University of Chicago.
CONFERENCE OPENING GENERAL SESSION
SUNDAY, SEPTEMBER 25, 2016 4:30 PM – 5:30 PM
Why Collaboration Matters and What Makes a Retailer and Supplier Best in Class?
If you believe collaboration leads to better business relationships and improved business results, then this is the session for you!
Review the results of Advantage Group International's 2016 U.S. industry study which includes insights from over 3,000 retail and CPG professionals
Discover what the Top 10 Priorities are for retailers and suppliers
Understand how to become a best in class trading partner
Participate in a panel discussion on why collaboration leads to better business results including real world examples