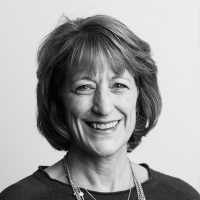 Working as a global food and drink analyst, Patty leverages her in-depth knowledge of consumer trends to bring keen, insightful and forward-thinking strategies and tactics to Mintel's client base. She has built a strong reputation within the food industry by publishing articles in key publications and giving presentations at multiple food industry events and conferences.
Patty's extensive background in food product marketing, new product development and food business ventures includes 12 years of multi-unit restaurant management and hands-on experience as a corporate chef and wine tour company owner. She also holds an MBA in marketing from Claremont's Peter Drucker Management Center.
WHITEBOARD SESSIONS
MONDAY, SEPTEMBER 26, 2016 – 7:00 AM – 8:30 AM
Reshaping Retail … Based on a True Story
Consumers are increasingly curious about how their foods are grown, harvested, processed, packaged and sold–they are interested in learning the story behind a product's origin, inspiration and ingredients. However, the ubiquity of 'PR spin' and the globalization of culture have amplified desire for the truth.  At every link in the supply chain, demand for transparency is creating the need for detailed consumer communication strategies.
What comes next after 'craft' and 'artisan' claims? What are retailers and brands doing to reassure consumers of product wholesomeness in this age of food industry exposés that have revealed questionable practices?  How can retail chains and 'big food' brands convey commitment to local initiatives? As more retailers and brand marketers embrace a more genuine approach to marketing, what are the keys to connecting with consumers? What makes a good 'backstory'?
This group discussion will explore the complexities and challenges of providing transparency, as well as the strategies retailers and brands can utilize to cater to the evolving information needs of consumers. The discussion session will include the sharing of retail and product development success stories that have effectively addressed consumers' increasing scrutiny, including product ethics, sourcing policies, sustainability initiatives and cause marketing.