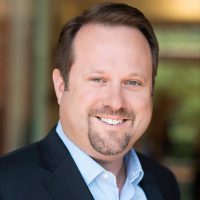 For over 20 years, Rob Stutzman has been at the center of some of California's most epic policy and political events, including the last five governor's races and numerous statewide ballot measures.
Prior to returning to the world of private consulting, Rob served as deputy chief of staff for communications to Governor Arnold Schwarzenegger. In this capacity, he oversaw press, speechwriting and public appearances for California's populist celebrity governor. He also served as Co-communications Director in the historic California Recall of 2003 that placed Schwarzenegger in office, leading PR Weekly to observe he has had a "front row seat in politics throughout California's recent tumultuous political history."
Upon leaving the governor's office in 2006, Rob was a partner in Navigators Global, LLC, an issues management and lobbying firm with offices in Washington, D.C., California and Florida. He managed the California office and directed the firm's national communications and political consulting practice.
At the time of the 2003 campaign, Rob was Managing Partner of CommandFocus, LLC; a political communications firm he co-founded in 2001. Prior to CommandFocus, he had logged a career working in political campaigns and for elected officials. Notably, he served as Communications Director for the California Department of Justice and Attorney General's Office for Dan Lungren.
Rob is a third generation Californian. He is a frequent speaker on California politics and public policy and regularly appears on television news shows as a political commentator. His opinion articles have been published in most major California newspapers. Rob enjoys personal and professional relationships with prominent members of both the national and California media establishment.
MORNING SUPER SESSIONS
TUESDAY, SEPTEMBER 27, 2016 – 8:00 AM – 9:00 AM
2016 Election Preview: The Year the System Broke?
For voters, this November's general election may be one of the most important, and challenging, in U.S. history.  It will reshape politics for years to come, influencing everything from the Supreme Court to the balance of power in Washington D.C. and Sacramento.
How do you make sense of this complex nationwide collision of opinion, power, money, social agendas and endless debates? California political consultant Rob Stutzman will preview the final weeks of the 2016 election.  Hear the latest polling and forecasts for what outcomes to expect on legislative, congressional, U.S. Senate and, of course, this historic presidential contest.
Rob will dig beyond the headlines to give an unbiased, nonpartisan assessment of the 2016 election and provide an up-to-the minute glimpse of the electoral map. Hear expert analysis of California's record 17 initiatives, which will cover everything from firearms and the death penalty to marijuana and tobacco, adult entertainment, and campaign finance. And a break down of two little carryout bag propositions as well.