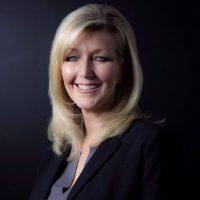 Tammy Brumfield is responsible for leading The Mars Agency's Retail Marketing Practice. She is charged with advancing the agency's best-in-class retail capability and leading the team in the development of strategic retail plans to help clients partner with retailers across channels and drive results. She is also responsible for the agency's retail insights and innovation capabilities.
Tammy was most recently VP, Shopper Marketing at ConAgra Foods where she spent the last 13 years. At ConAgra, she led the shopper marketing and retail innovation teams, across all U.S. channels, driving increased shopper conversion and incremental top/bottom line growth. At ConAgra, she was also responsible for large national accounts, including Kroger, Ahold and Target.
In 2014, her leadership skills and team were recognized by The Hub's Top 20 Shopper Marketing rankings, when ConAgra's position rose from #9 to #2 on the list.
Prior to ConAgra, Tammy was VP, Account Director at marketing and shopper agency Frankel in Chicago. At Frankel, she was responsible for developing a company-wide, co-marketing function for clients P&G, Nestle USA and Coca-Cola.
She began her agency-side career at The Mars Agency in its Scottsdale, AZ office, where she directed shopper and consumer promotion plan development for Clorox, The Dial Corporation and GlaxoSmithKline.
WHITEBOARD SESSIONS
MONDAY, SEPTEMBER 26, 2016 – 7:00 AM – 8:30 AM
How Technology is Changing and Evolving Shopping Behavior
Technology is rapidly changing retail from omni-channel to omni-commerce representing a shift to a world where everything is shop-able. No longer will shoppers be required to pull a product off the in-store or e-commerce shelf to complete a transaction. Instead, they will shop and buy instantaneously via the palm of their hand, a social (media?) site, a product package and other previously static media and marketing channels – like instantly purchasable TV. It's no longer a single moment of truth, but a cumulative result of numerous experiences that shape the shopper's purchasing behavior.
As a result of this new omni-commerce world where shoppers demand integrated and seamless experiences, greater retailer and manufacturer collaboration is essential. Are you ready for this new world of commerce?
This group discussion will explore key forces and trends facing retailers and CPG manufacturers and seek answers to provocative questions on how retailer and manufacturers can better collaborate to address these technological changes where shoppers don't need to visit retail brick & mortar, or e-commerce sites to make a purchase.
For Retailers:
Is your brick & mortar strategy digitally savvy?
Do you have an integrated and seamless online-to-offline strategy?
Are you collaborating with your top vendors and providing them with shopper data for
understanding online and offline shopping behavior?
What are the implications for packaging, supply chain, etc.?
How would organizational structures need to change?
For Manufacturers:
Do you embrace retailers as media, not just a point of distribution or channel of trade?
Do you integrate retail media in your A&P strategies and communications?
What role should e-commerce play in your channel, distribution and marketing communication strategies?
Do you understand your consumers in shopping mode and how they are getting to you and to your retailer?