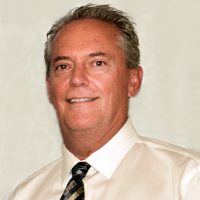 Tod Marks is a 35-year veteran of the grocery industry. He started in the business working for a local family-owned IGA grocery store and continued his career advancement with companies such as Fleming and Tree of Life, holding a variety of positions in sales, marketing and procurement. He joined Unified Grocers in 2007 and has been promoted to positions of increasing responsibility.
Tod is currently responsible for Market Centre sales, GM/HBW, Neighborhood Markets and Market Centre's national business. Market Centre is the specialty, natural, ethnic and GM/HBW division of Unified Grocers.
WHITEBOARD SESSIONS
Monday
, September 26, 2016 – 7:00 AM – 8:30 AM
Merchandising Health and Wellness
 As more consumers make health and wellness a priority, shoppers are gravitating towards products embedded with additional health benefits, including items and brands in the health beauty and wellness (HBW) category.  While retailers have seen tremendous growth by offering foods and ingredients with more "health and wellness" attributes, the HBW market offers even more opportunities to increase margin and basket size.
 This discussion explores ways to tap into those dollars no matter your store's format (upscale, conventional or price impact). There's room to grow at every level of commitment and something for everyone, from national brands that offer some health and wellness attributes to specialty items with all natural and organic ingredients. You'll learn how you can use your suppliers' expertise and market insights to select products which have attributes that will resonate with your store's shoppers and address their price concerns. 
 Becoming known as a store that cares about your shoppers and offers products that meet their health and wellness needs is another key to winning this business. We'll discuss ways to use education through signage, advertising and sampling to attract and retain health-conscious shoppers and bring more onboard. We'll also explore the benefits of integrating these products into traditional store sets and merchandising strategies that call attention to them and make shopper education easy and affective.