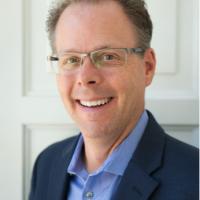 Tom Herman has had a long and distinguished career in the food industry. He currently serves as Senior Vice President at Northgate Gonzalez Markets in Anaheim, CA. Northgate Markets is the leading food retailer serving the Hispanic community in the Los Angeles, Orange and San Diego counties of southern California.
Prior to joining the Northgate team, Tom had a nearly 30-year career with Supervalu in varied positions in both merchandising and operations. His most recent position before moving over to Northgate Markets was Group Vice President of Merchandising for the East Region. The Supervalu East Region consisted of the retail banners of Jewel/Osco, Acme Markets, Shaw's, Shoppers and Farm Fresh.
Tom is a graduate of Western Michigan University where he holds a Bachelor of Science degree in food distribution.
CONFERENCE OPENING GENERAL SESSION
SUNDAY, SEPTEMBER 25, 2016 4:30 PM – 5:30 PM
Why Collaboration Matters and What Makes a Retailer and Supplier Best in Class?
If you believe collaboration leads to better business relationships and improved business results, then this is the session for you!
Review the results of Advantage Group International's 2016 U.S. industry study which includes insights from over 3,000 retail and CPG professionals
Discover what the Top 10 Priorities are for retailers and suppliers
Understand how to become a best in class trading partner
Participate in a panel discussion on why collaboration leads to better business results including real world examples