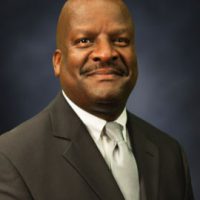 Victor is Vice President of Merchandising for The Kroger Co.'s Ralphs Division. In his role, he is responsible for the merchandising for 204 Ralphs supermarkets located throughout Southern California and the Central Coast.
Victor began his Ralphs career in 1983 as a courtesy clerk. Over the next 32 years, he quickly advanced to hold other positions within the company including Co-Manager, Store Manager, Operations Research Analyst, Division Shrink Manager, Director of Asset Management, Operations Coordinator, District Manager and in March of 2014, he was promoted to Meat and Seafood Merchandiser. Most recently, Victor was Vice President of Operations for Kroger's Houston Division.
Victor is a 1999 Graduate of University of Southern California Food Industry Management Program and a 2015 Graduate of the University of Southern California Food industry Executive Program.
He was recently appointed to the Board of the Western Association of Food Chains (WAFC).
Victor and his wife, Vernona, reside in Riverside and have four adult children.
CONFERENCE OPENING GENERAL SESSION
SUNDAY, SEPTEMBER 25, 2016 4:30 PM – 5:30 PM
Why Collaboration Matters and What Makes a Retailer and Supplier Best in Class?
If you believe collaboration leads to better business relationships and improved business results, then this is the session for you!
Review the results of Advantage Group International's 2016 U.S. industry study which includes insights from over 3,000 retail and CPG professionals
Discover what the Top 10 Priorities are for retailers and suppliers
Understand how to become a best in class trading partner
Participate in a panel discussion on why collaboration leads to better business results including real world examples