Meet California's Top Retailers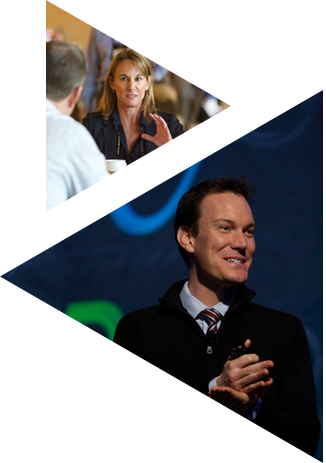 The grocery industry is rapidly reshaping itself. Spurred by emerging technologies and innovative new competitors, there is a discernable shift in how food is produced, distributed and purchased. These evolutionary changes are redefining the industry's traditional values of convenience, selection and affordability.
Retailers and brands are adapting to these new shopping realities by morphing their businesses through consolidations, mergers, targeted expansions and incubating new concepts. Grocers are creating smaller, smarter stores with a more targeted assortment of goods and integrating new technologies into their operations.
As a result, the new shape of the food industry is efficient, decentralized, agile and reimagines everything from sourcing and supply chain to sales collaboration and customer loyalty.
Join us as we explore the transformation and learn how to reshape your business for the next wave of grocery retailing.
Learn More >
REGISTER
Don't miss the opportunity to join your food industry colleagues at the largest annual gathering of the California grocery industry. Affordable, early registration rates allow you to bring your entire team.
Learn More >
WHY ATTEND
Each year, the California Grocers Association proudly produces one of the most productive business events of the year. In speaker sessions, after-hours social events, and our signature pre-scheduled retailer/supplier meetings, you will connect with top executives, vendors, and representatives of procurement teams from across California.
Learn More >
SCHEDULE
The CGA Strategic Conference offers three days of insightful educational sessions, nightly networking events and dedicated time for pre-scheduled, one-on-one meetings with your key business partners.
Learn More >
2016 PREMIUM SPONSORS
A limited number of conference sponsorship opportunities are available. Sign up today!
INDEPENDENT OPERATORS
The CGA Strategic Conference has expanded its offerings specifically for independent grocery store operators. Join us for a customized schedule of networking activities, vendor presentations and content specifically for small business owners.
Learn More >
SPONSORSHIP
We've replaced the traditional trade show experience with a uniquely productive opportunity to conduct meaningful appointments with your top California customers.
Learn More >
CA GROCERS ASSOCIATION
Since 1898, the California Grocers Association has served as the voice of the California food industry. CGA proudly serves, represents, educates and advocates on behalf of its members throughout the Golden State.
Learn More >